Bestival founder Rob da Bank launches his latest creation on the Isle of Wight next week, as Number One Island makes its debut at The Cow Co, Tapnell Farm, on January 19th.
This brand new monthly music night will be free to attend, and has been devised to exclusively showcase Island artists, bands and producers, offering them a regular stage to perform live to an audience.
For his opening night, Rob da Bank will DJ alongside a host of Island talent, which includes live music from Lauran Hibberd and The Ohmz, and spoken word from King Stammers and Doris Doolally.
The launch of Number One Island coincides with the reopening of its host venue, The Cow Co Restaurant and Bar, which has been closed for a short winter break. As part of the celebrations, The Cow Co are bringing back their "Buy One Get One Free Burgers" offer which will be available all day to hungry diners. Whilst sampling The Cow Co's tasty burgers is very much encouraged, guests are also welcome to come along and just enjoy the music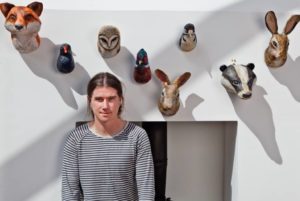 Rob da Bank said:
"I've always thought it's amazing to have such a cool and diverse festival heritage on the Isle of Wight… so many iconic and legendary and new acts have played on this beautiful island… but equally when a big festival lands for the weekend the acts whizz in and out and people get a quick hit of the island and what it has to offer musically and then it all seems to blow over.
The Island needs a more sustainable live music scene – it has got a very cool undercurrent of live acts, but mostly with nowhere to play, and I know from running the Rob da Bank Music Club that teenagers in particular struggle for somewhere to practice and play in front of people. "Number One Island" will be our monthly effort to showcase some of the Islands best live acts, DJs and spoken word acts – maybe even a choir, beatboxer or some dance acts!"
Number One Island takes place at The Cow Co, Tapnell Farm, on Thursday 19th January from 6pm. Entry to this event is FREE.
On the same day, The Cow Co will be open from 11.30am to 3.00pm for lunch, offering their Buy One Get One Free Burger Offer. This will also be available during the evening after 6pm. To book a table for lunch or dinner call 01983 758725, or go to www.thecowco.com