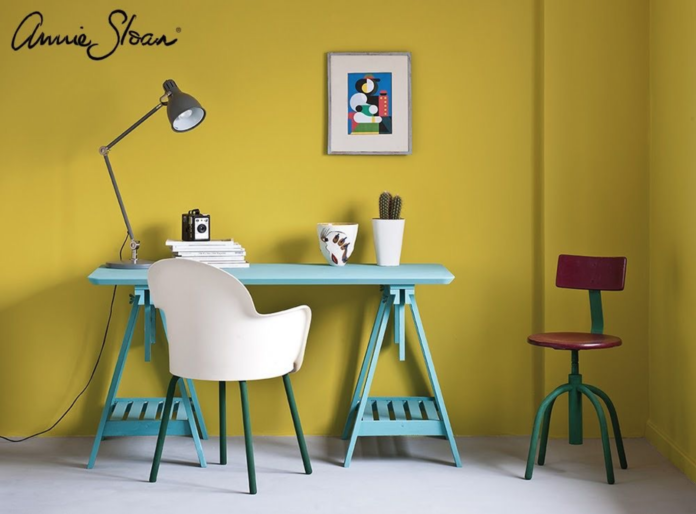 Spring cleaning and freshening up your home is an easy way to gain a fresh perspective on life. Move the furniture in the house, paint and brighten up an old family piece, paint a room a fresh new colour, or hand some new photos or artwork to brighten up a drab corner.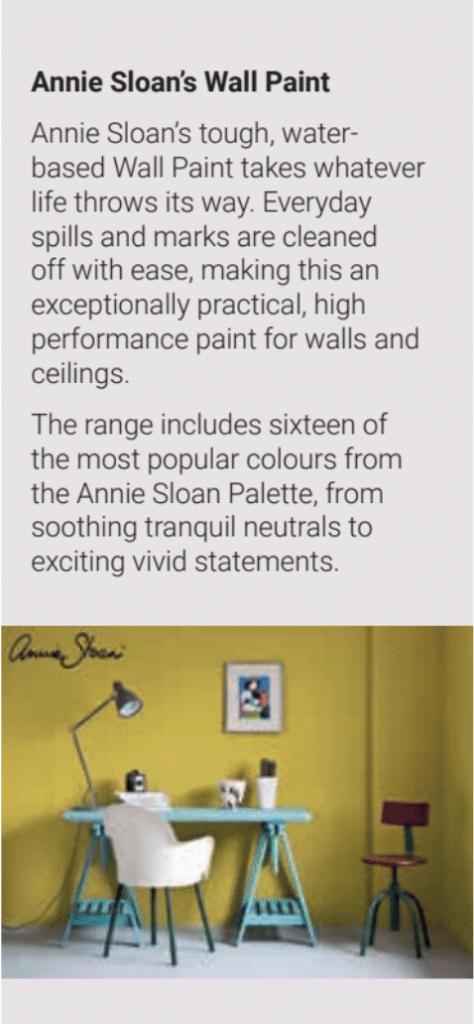 Annie Sloan Chalk Paint® is the easy way to revitalise your home. From walls to floors, ceilings and casements, balconies to doors, furniture and picture frames, staircases and fireplaces, upholstery and lampshades; if it has started to fade, then just choose a shade. 
Now a global phenomenon, Annie Sloan first developed the Chalk Paint® range in 1990 to answer the need she had for a versatile paint that would work beautifully on furniture without priming or sanding; that would be easy to use and quick to dry; and that could be used for a number of different paint techniques.
She called it Chalk Paint® because of its velvety, ultra matt finish. It is robust, smooth and easy to use with a luxurious matt finish and a very slight sheen. With no need to sand or prime it really is simple to achieve stunning results with Chalk Paint®.
Unloved but useful furniture can be transformed quickly and easily. Just roll up your sleeves, pop open the tin and get cracking – saving you money and helping to save the planet at the same time! 
The paint is extremely versatile and can be used on kitchen cupboards, floors, metal and plastic – and with the lowest V.O.C on the market, it is perfect for children's bedrooms and furniture. 
Paint with ease: no fuss, no bother, no sanding, no prep – choosing your colour is the hardest step. 
For supplies contact Dig for Vintage, The Collande Ryde. Telephone 01983 719433.