Caffè Isola's Viviana Burgess shares the secret to her classic Sicilian Christmas Polenta Cake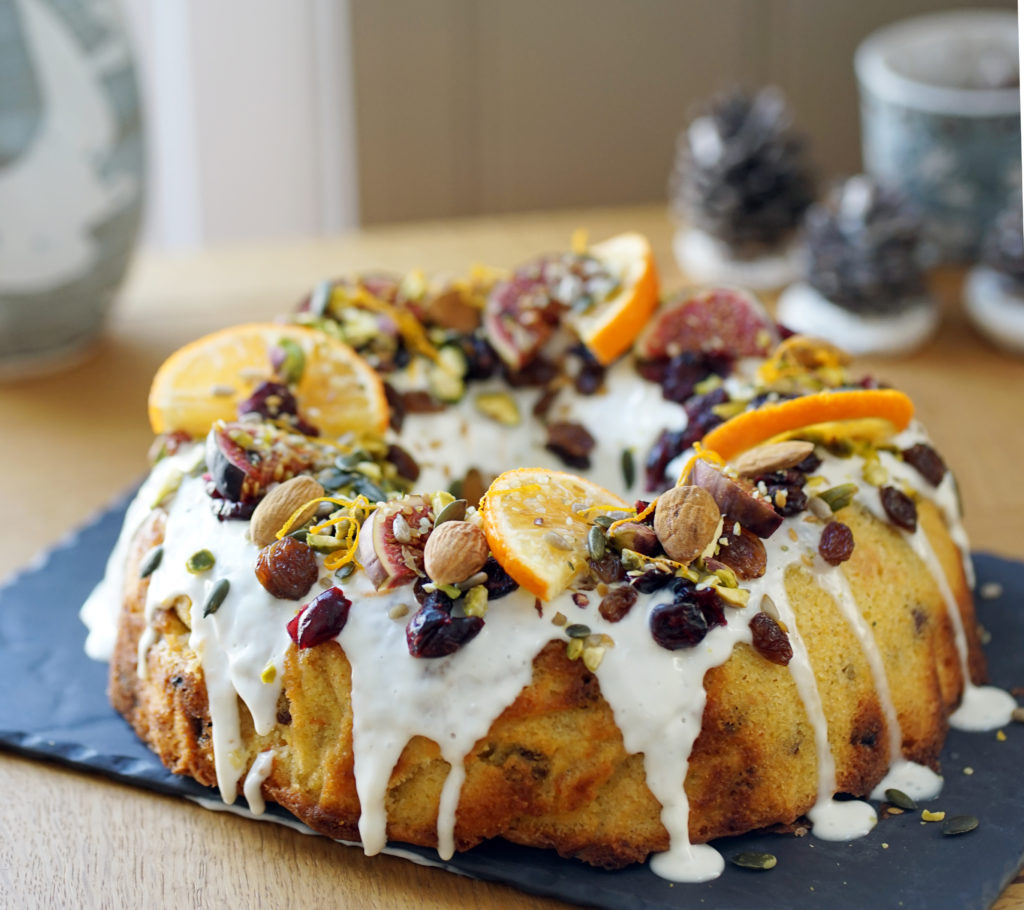 Ingredients
225 g butter
225 g sugar
3 eggs
125 g polenta
125 g ground almonds
1 tsp baking powder
1 tsp mixed spices
5 clementines
50 g mixed peel
150 g mixed dried fruit (this can be mixed according to taste from a selection of sultanas, currants, cranberries)
2 tbsp brandy (optional)
To decorate
250 g Mascarpone
2 tbsp icing sugar
Zest of 1 clementine or orange
Dried fruit, mixed seeds, pistachio nuts and almonds to taste
Method
Place the clementines in a pan with water, bring to the toil and simmer until softened. Drain and cool. Once cool, reduce the clementines to a rough pulp in a blender and set aside.
Cream together the butter and sugar, adding the beaten eggs a little at a time and mixing well until incorporated.
Fold all the dry ingredients – ground almonds, polenta, mixed spices and baking powder – into the creamy mixture and mix well.
In a separate bowl, combine the dried fruit, mixed peel, brandy and Clementine pulp: stir well and add to the cake mixture.
Spoon the cake mixture into a buttered bundt (ring-shaped) cake tin and bake at 160°C for 50 minutes.
Meanwhile, prepare the icing by combining the mascarpone, icing sugar and clementine zest.
Allow the cake to cool before carefully taking it out of the bundt tin. Spread the Mascarpone cream on top and decorate with your dried fruit, mixed seeds and nuts to resemble a Christmas wreath.
Enjoy Viviana's festive polenta cake with a classic flat white or English Breakfast tea at Caffè Isola this Christmas. 01983 524800
islandroasted.co.uk/caffe-isola Instagram @caffeisola