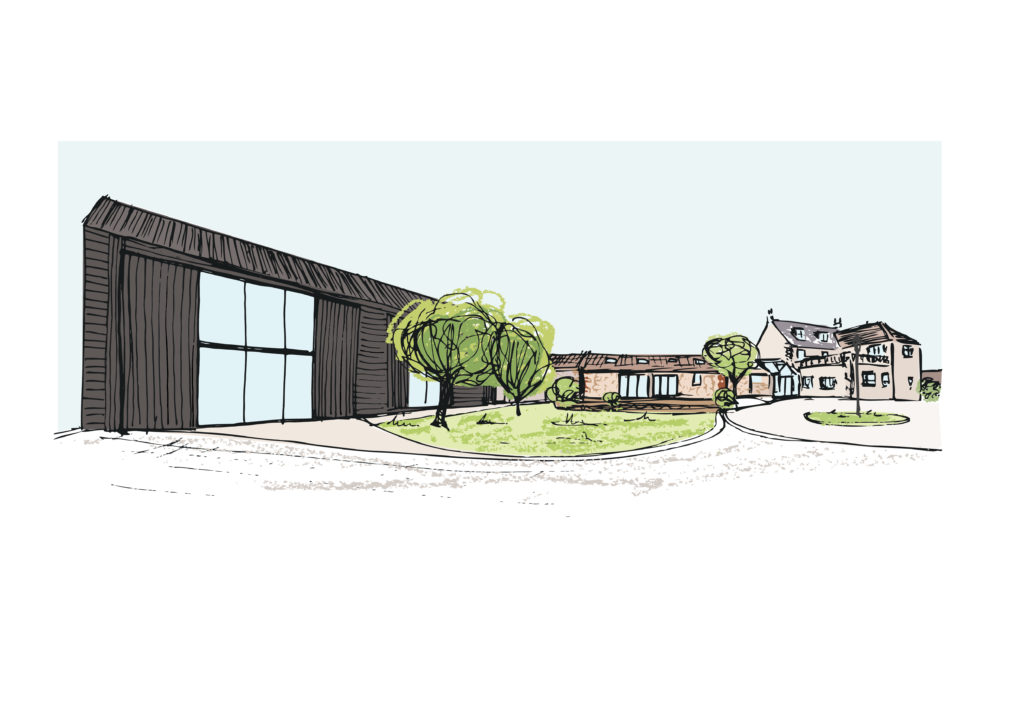 To meet the growing demand for weddings and events held on the Island, a new events barn will be opening at award-winning wedding venue, East Afton Farmhouse, this summer.
Designed to a high specification and available for exclusive hire, the new barn will increase the capacity of the East Afton venue – allowing for around 170 sit down and 200 standing guests – and provide more versatile indoor facilities for year-round use.
Overlooking a stone courtyard and in keeping with the Farmhouse and two other event barns, the new barn will be a mix of rustic brick and timber cladding with a vaulted ceiling. Large glass windows and doors will open onto the courtyard, giving a bright and spacious feel. Complete with commercial kitchen and all facilities, the barn will also feature underfloor heating and an 8metre long bar.
All three barns are licensed for wedding ceremonies and there is the option of accommodation for up to 18 guests in the impressive 18th Century Farmhouse and adjoining annex.  Further luxury accommodation options are available at the neighbouring Tapnell Farm with its award-winning attractions and restaurant.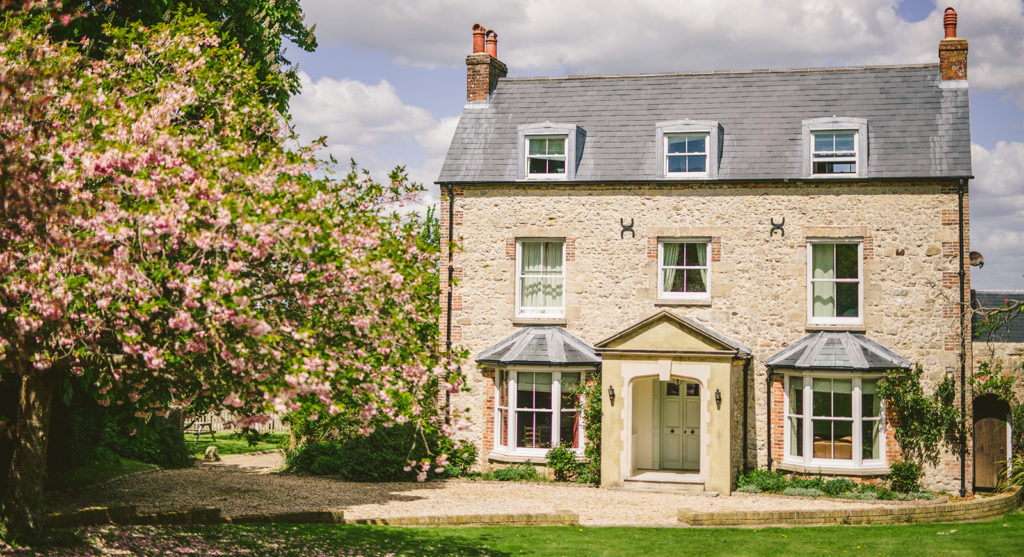 Tom Honeyman-Brown, Partner, Tapnell Farm Group, said, "In the last 3 years, since we introduced weddings at East Afton Farmhouse, the business has grown significantly, and this ongoing demand has led to the investment in the additional events barn. East Afton is now quite unique in the facilities it provides, and the flexibility it can offer, whatever size the event, and we hope that this new increased capacity will help to fill the need for larger event venues on the Island."
Tom continued, "It is credit to Chloe, our Weddings & Accommodation Manager, and her team for the exemplary standard of care and attention they put in, to ensure that every celebration is the best it can be."
As a result of the Covid pandemic, and in line with Government guidelines, East Afton Farmhouse has also introduced two new wedding packages to support couples wishing to get married in current times. These include an All-inclusive wedding package for up to 15 people, and a midweek venue only wedding option.
East Afton Farmhouse was awarded Silver for Best Wedding Venue of the Year 2019-2020 at the Beautiful South Tourism Awards.
For further information please visit www.eastaftonfarmhouse.com.