The team at Isle of Wight Distillery, home of Mermaid Gin, has just launched its first-ever ready mixed Mermaid & Tonic – a blend of its signature award-winning gin paired with Indian light tonic.
The can is printed and plastic-free, plus 100% recyclable. Orders are despatched in plastic-free packaging, while the brand remains emphatically Net Zero.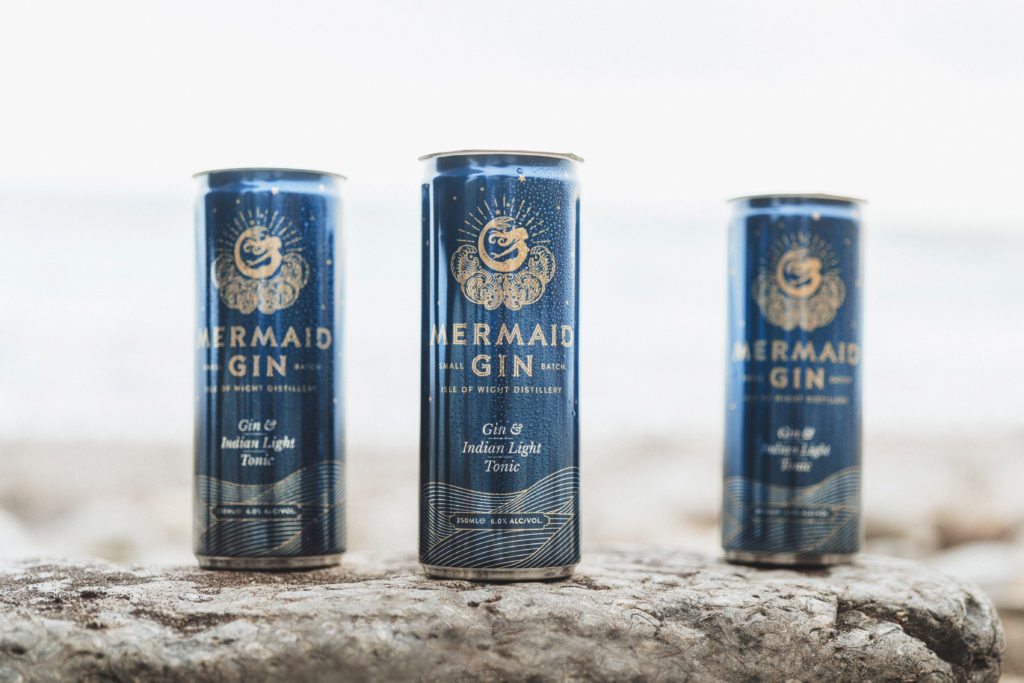 The Mermaid team will be promoting the stylish new can at the Isle of Wight's famous Cowes Week Sailing Regatta (31st July-6th August) – via boat drops to competitors, a dedicated bar on the main marina, throughout the event and sponsorship of the Northwood House gin festival.
Xavier Baker, Co-Founder of the Isle of Wight Distillery said: "After a brilliant response to the Mermaid brand and with people staying closer to home, enjoying staycations and local events, we decided now was the time to broaden Mermaid's reach. As with any ready-to-drink can, this is perfect for those social, out-of-home, moments – not just picnics and BBQs, but it's also the perfect sundowner for beach or boat trips!"
Mermaid Gin is named after the local nickname – 'Mermaid's Kiss' – of one of its core ingredients, Rock Samphire, which is harvested just above the high-tide line from the base of cliffs on the Isle of Wight.
Available at various retail outlets across the Island and from www.isleofwightdistillery.com.