Update your wardrobe for the upcoming season with the newest arrivals at Ladies Visual Impact. Discover everything from flattering floral dresses, floaty midi skirts, stylish staple tops, denim favourites, soft touch knitwear and much more.
Get occasion ready with pieces dipped in show-stopping prints and mood-boosting colour, reach for statement styles to complete your weekend looks or elevate your everyday outfits with women's basics.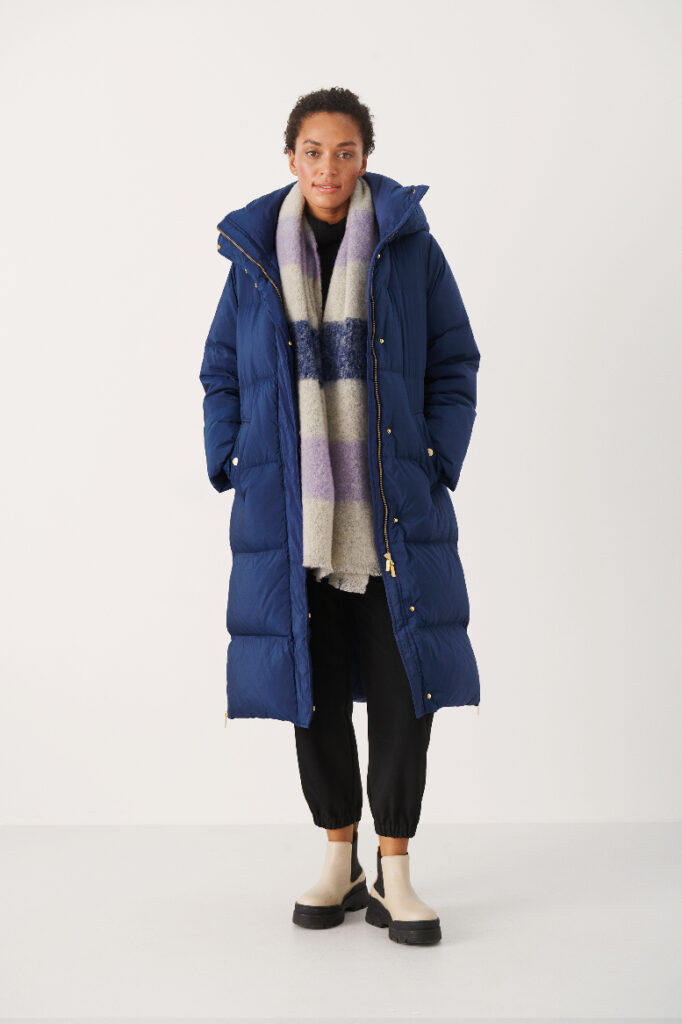 Cobalt Blue
Neither warm nor cold, this shade complements blondes or brunettes, and pale or dark skin tones.
A cobalt blue dress, oversized shirt, pants, sweater, and jackets – you're going to want them all.
Cobalt blue won't just elevate your neutral autumn/winter wardrobe; it'll lift your spirits and really make you stand out in the crowd.
Selection available from Ladies Visual Impact. www.visualimpact.co.uk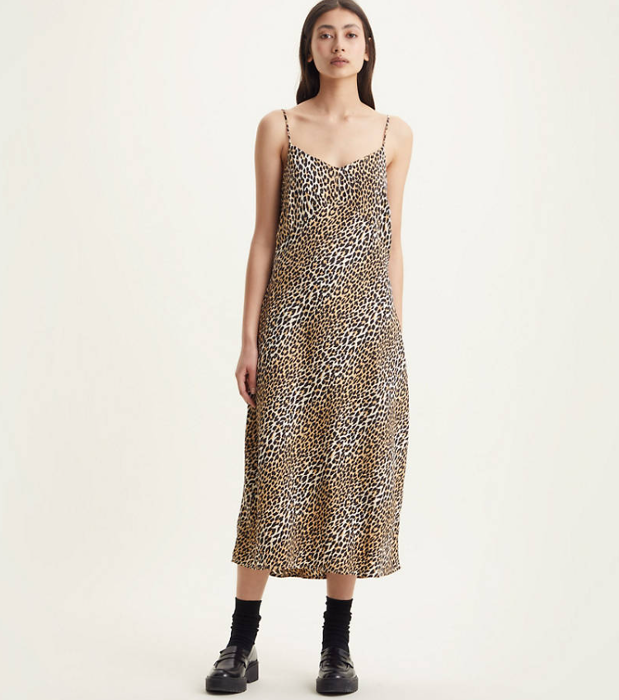 Luxe Leopard
There are many strong print and pattern ideas coming through for autumn/winter 2022, but the proliferation of luxe leopard really stands out as feeling fresh again after a stint in the background. There are different scales and finishes, and animal prints can be employed in many ways, which is why they have become a "neutral," as many an editor or stylist will state. With its simple silhouette and irresistibly satiny touch, the slip dress is an easy going essential.
£65 available from Ladies Visual Impact. www.visualimpact.co.uk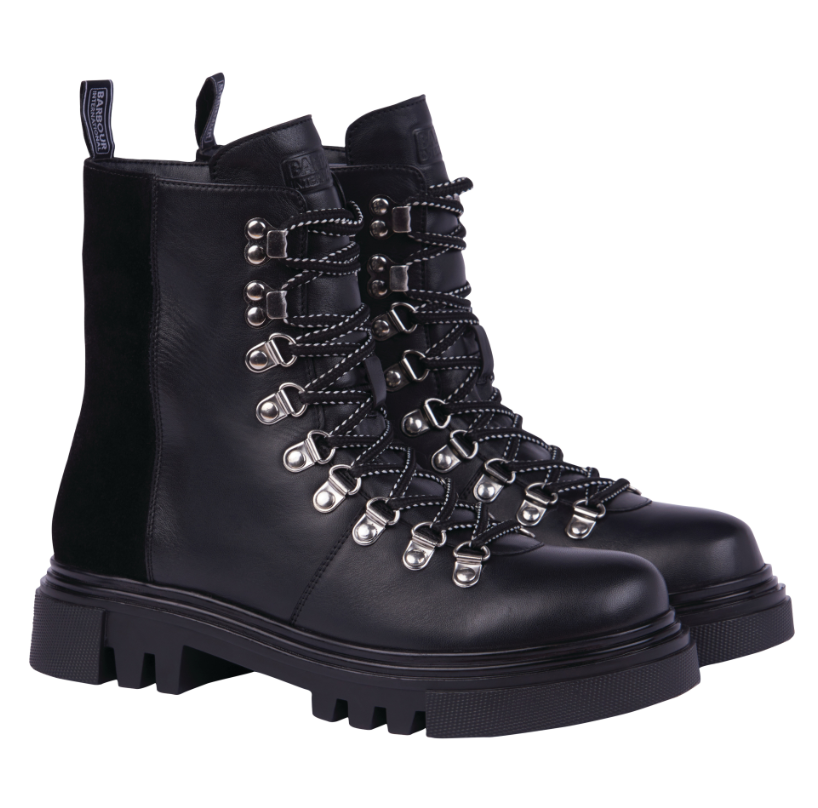 Boots That Are Made For Walking
If there's one (welcome) hangover from the pandemic, it's comfortable footwear. This summer has been gripped by Birkenstock Boston Clog mania, and fortunately, many designer brands are offering equally "ugly" and foot-loving options for autumn/winter 2022. With biker style back in vogue, it's no wonder that stompy moto boots are also returning.
Try them out with a short skirt, and the casual makeover will be complete. Basically, wear them!
A stylish biker boot crafted from supple nappa leather, featuring a branded woven pull loop
£139 available from Ladies Visual Imapct. www.visualimpact.co.uk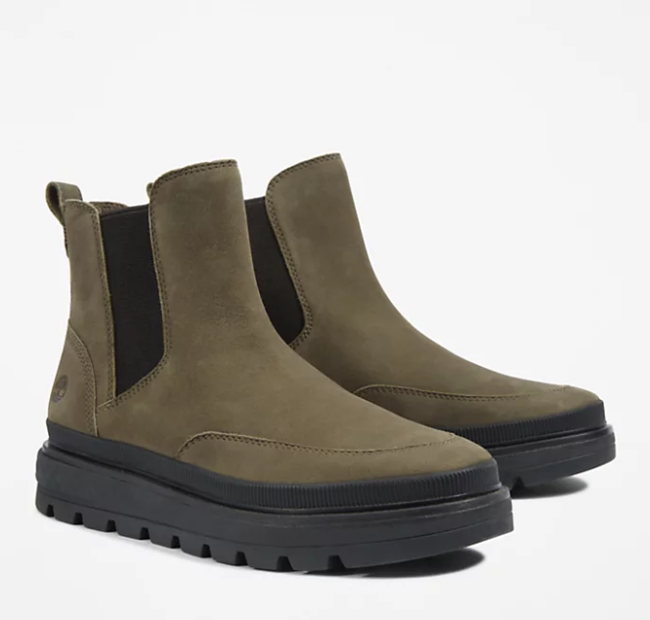 Chelsea boots also feature a high-traction rubber-lug sole that's ready to conquer winter. New GreenStride™ comfort soles that are made using 75% natural sugar cane and rubber from trees. £150 available from Ladies Visual Impact. www.visualimpact.co.uk
New Brand Alert!

A pioneer in sustainable Fair Trade fashion, the story started in 1991. The core mission has stayed the same over the past three decades since James and Safia Minney founded the company. Every product is made to the highest ethical and environmental standards from start to finish. Contemporary, versatile designs and playful, exclusive prints inspired by the V&A archives create stylish, innovative and affordable fashion while respecting people and the planet. Collections featuring organic cotton, TENCEL™ Lyocell and responsible wool, are made using traditional artisan skills such as hand weaving, hand knitting, hand embroidery and hand block printing.

The first fashion range was launched to meet the Global Organic Textile Standard certified by the Soil Association and were the first fashion company to be awarded the World Fair Trade Organisation product label. These certifications guarantee People Tree's dedication and compliance to the principles of fair trade, covering fair wages, good working conditions, transparency, environmental best practice and gender equality.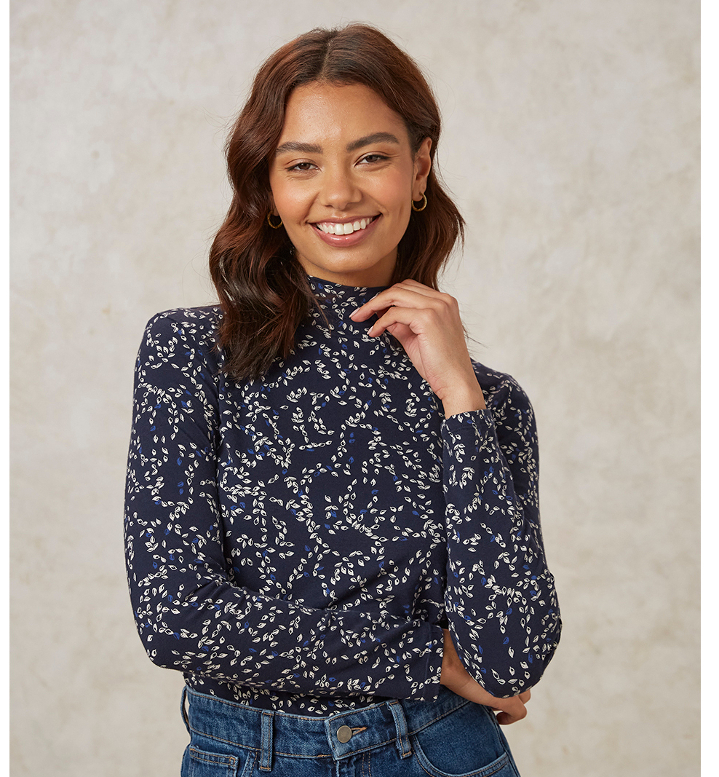 Nostalgia for far-flung travel, for slow fashion and homespun craft, for special hand-me-down knits… all of these warm, fuzzy feelings have been translated into a slew of truly unique pieces that have a bohemian lilt. The colours are earthy and grounded, the patterns are organic and random, the textures are far too luxe and interesting to resist your touch, and in all honesty, these are the kinds of timeless looks that really do surpass seasons, years and trends because we will always have an appreciation of things that are well-made and feel a little offbeat.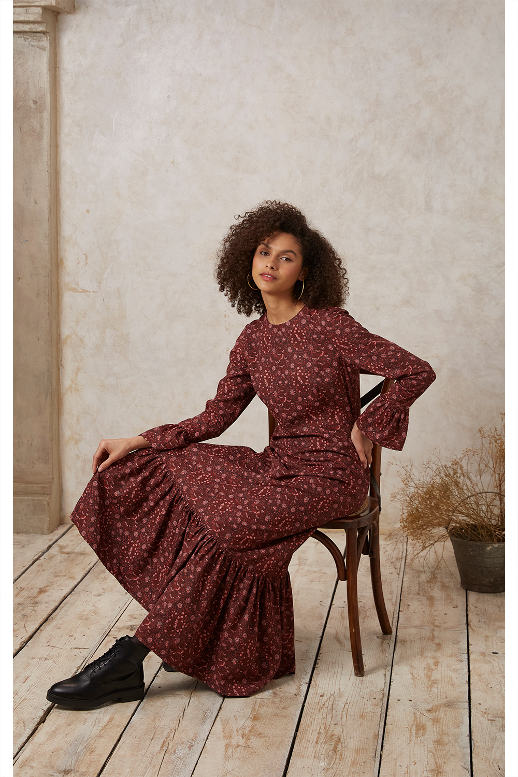 Jersey Top, 95% Organic Certified Cotton, 5% Elastane £49.00 and V&A Glendale Maxi Dress available from Ladies Visual Impact. www.visualimpact.co.uk